Veeam Backup & Replication includes a built-in tool that checks your backup server configuration to ensure it adheres to the Microsoft Windows Server operating system and Veeam backup infrastructure components security best practices.

The tool Best Practices Analyzer examines the following configuration parameters.

1. Login to the Veeam Backup and replication manager server.

2. Open the Veeam Backup & Replication Console and click Connect.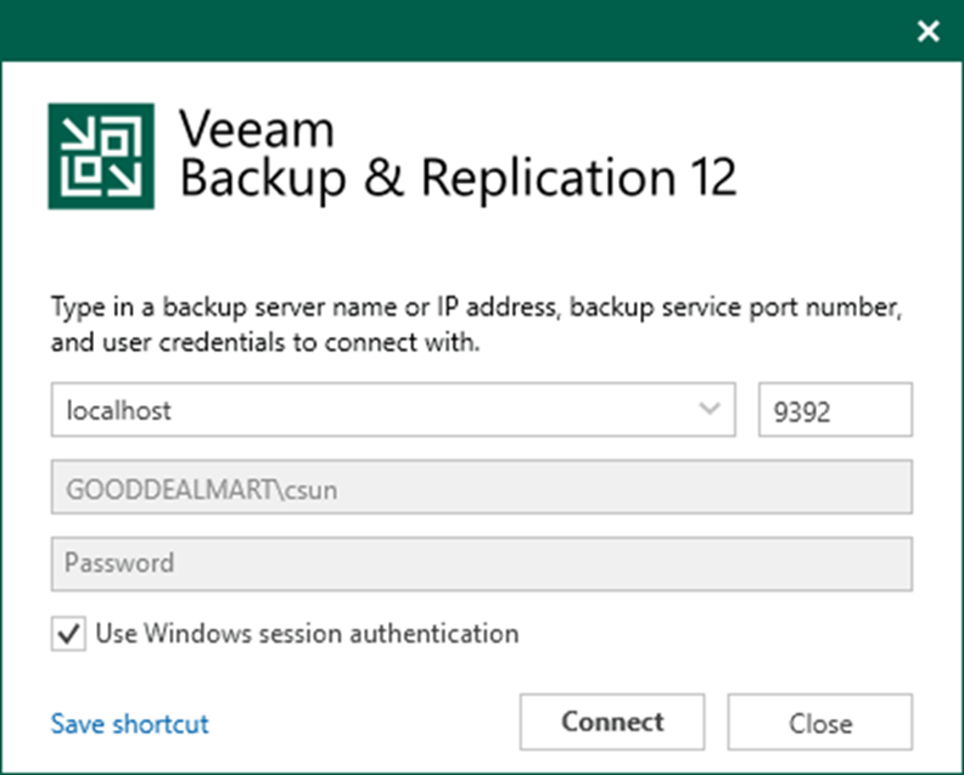 3. Enter the MFA Confirmation code and click Confirm.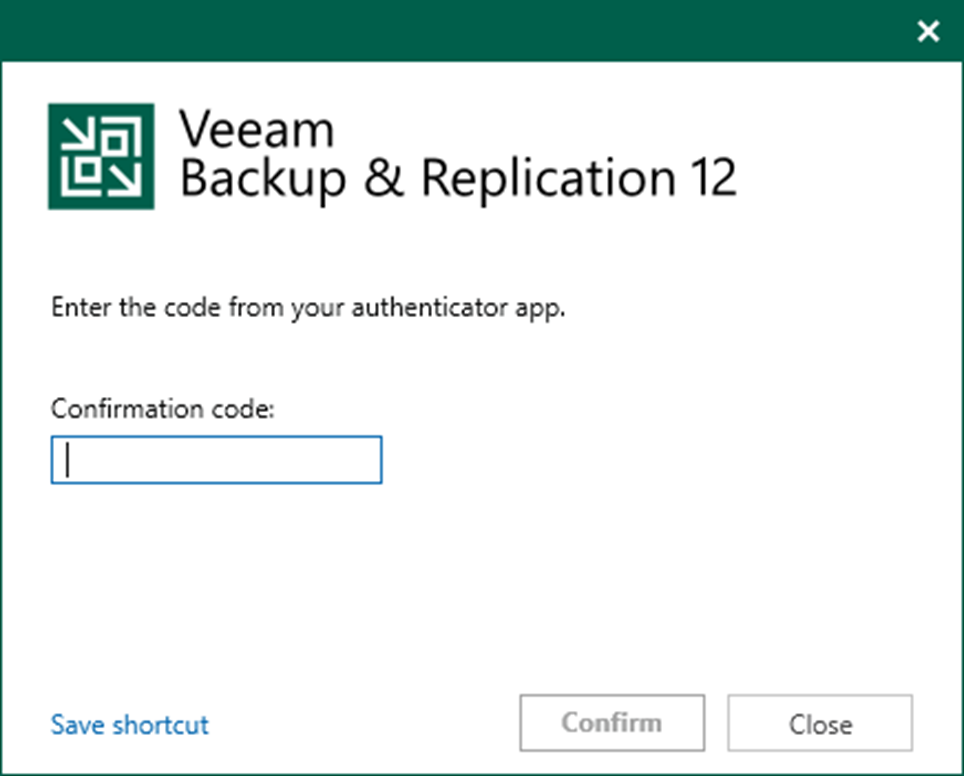 4. Select the Best Practices Analyzer on the Home page.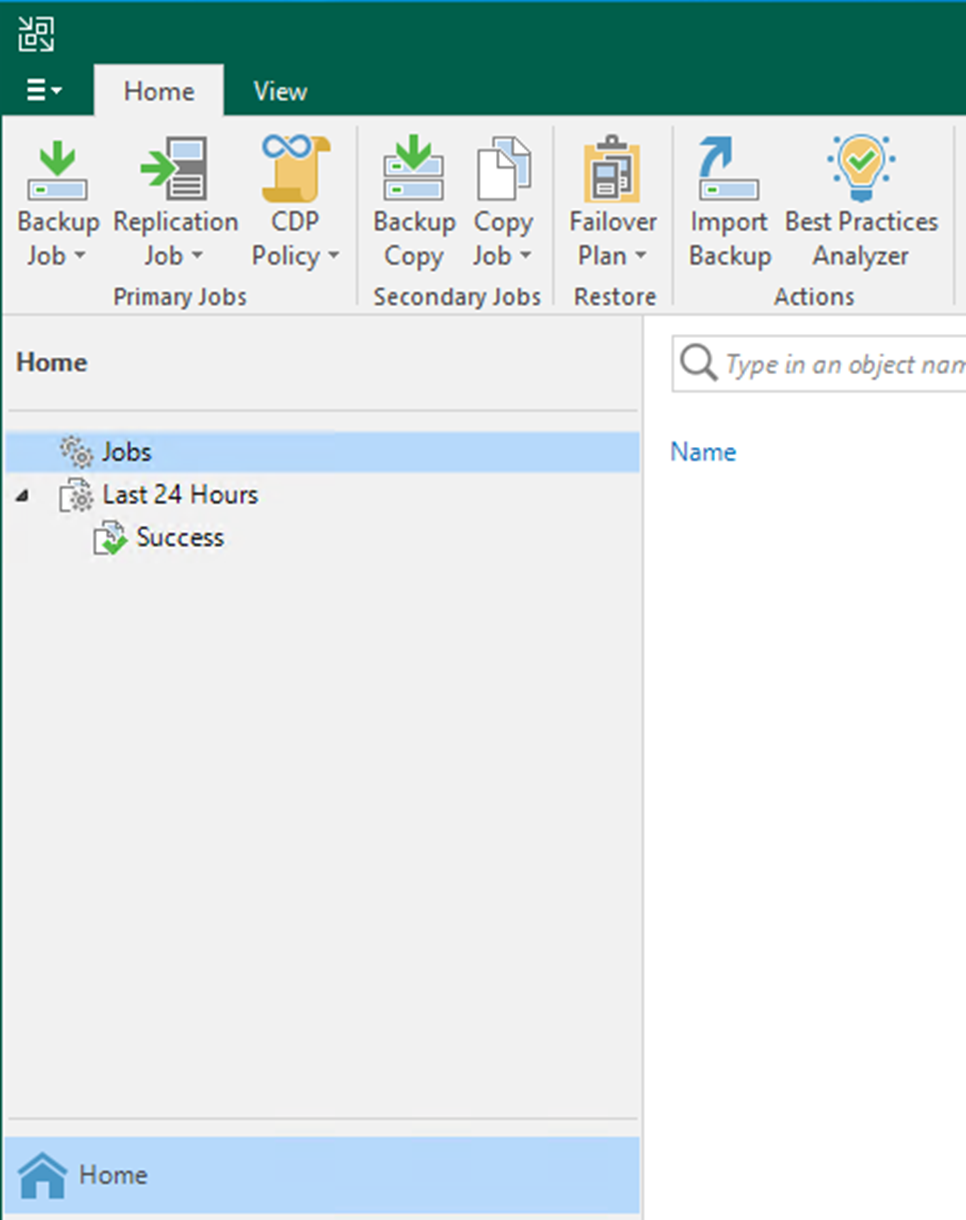 5. On the Best Practices Analyzer page, click Analyze after setting up the parameters as recommended and ensure that the status is changed to Passed.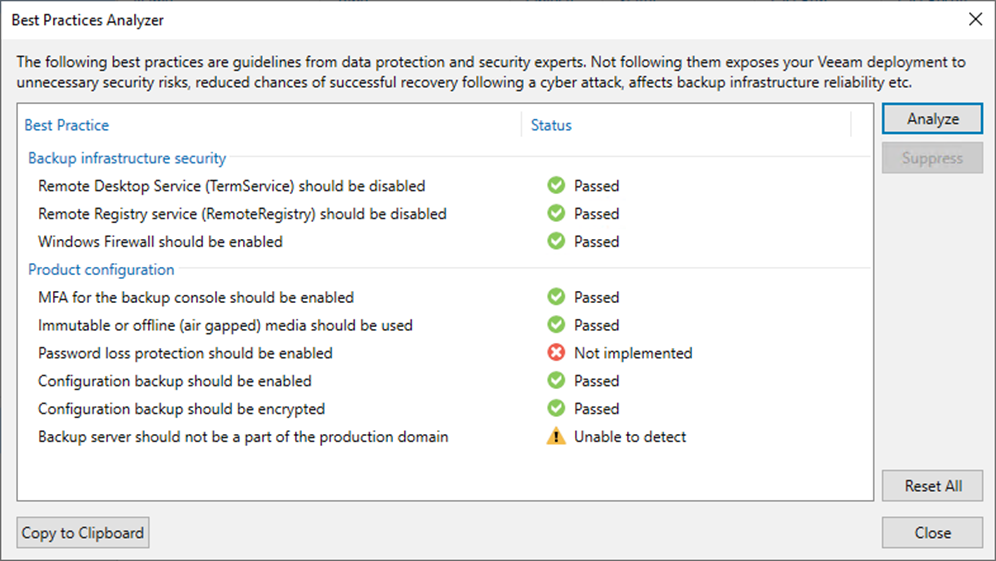 6. Select the parameter and click Suppress to skip the security check.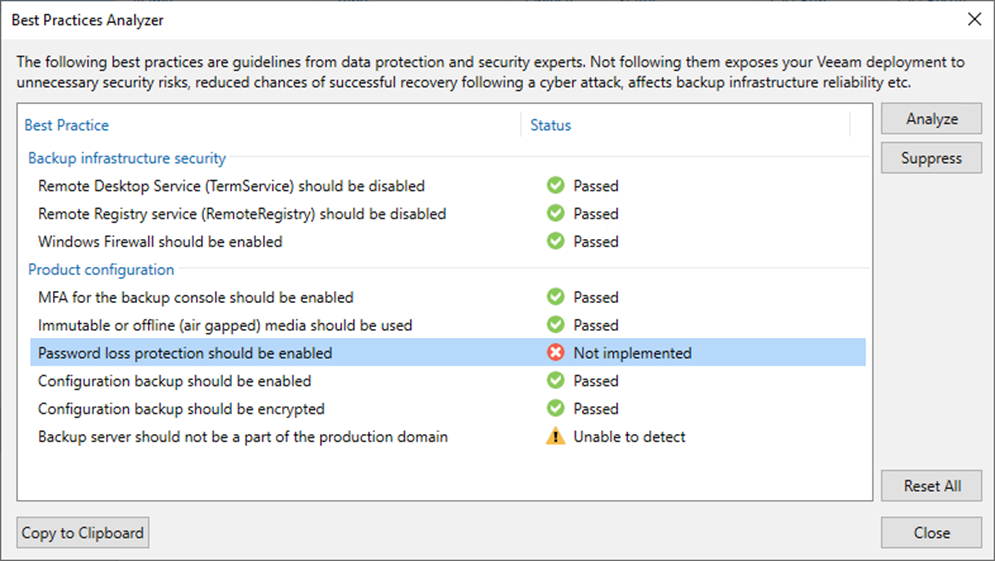 7. Comment briefly on the Note field on the Edit Note page for future reference and click OK.


8. Click Close on the Best Practices Analyzer page.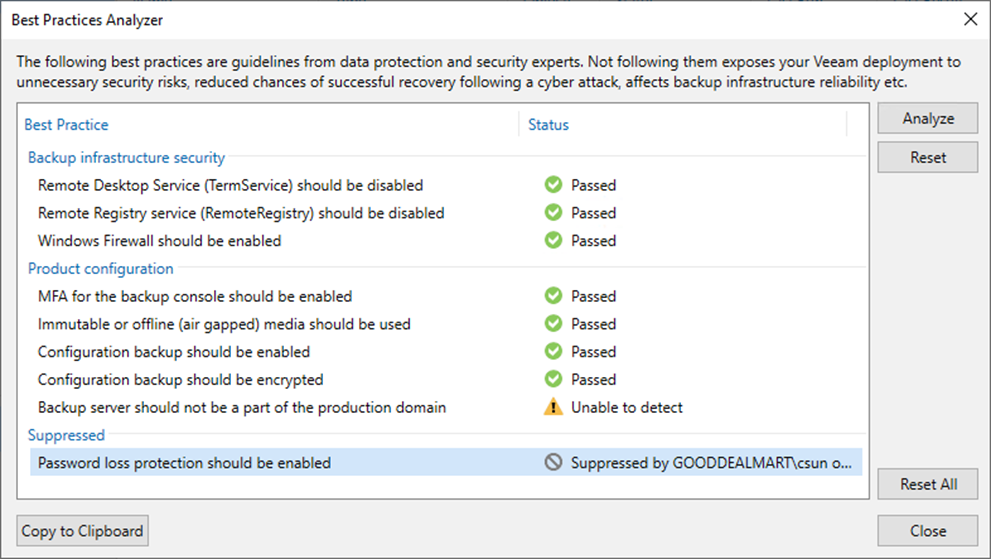 I hope you enjoy this post.
Cary Sun
Twitter: @SifuSun
Web Site: carysun.com
Blog Site: checkyourlogs.net
Blog Site: gooddealmart.com
About Post Author