If the backup jobs failed and showing error message is Veeam Unable to allocate processing resources. Error: Unable to find Hyper-V hosts where VM 'xxxx-xxxx-xxxx-xxxx-xxxx' is registered: Failed to connect to Hyper-V Integration Service on host, port 6163.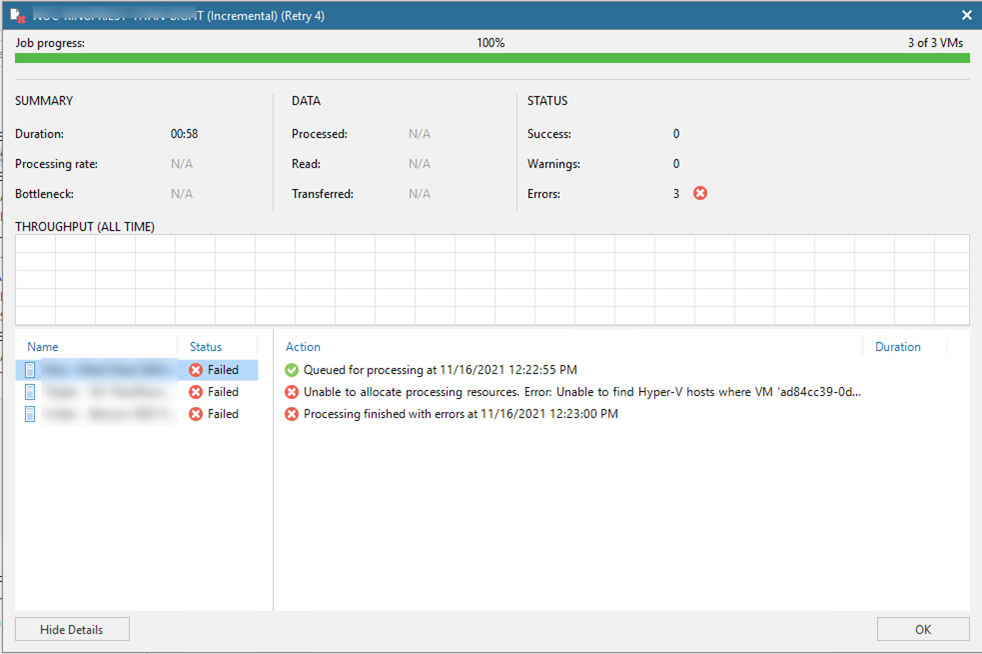 When you try to review settings, all of them look fine, but the backup jobs failed always. I have run into these issues sometimes, it's easy to solve it, you just need to reboot Veeam management server or restart Veeam services of Veeam management server.
Try to run those failed backup jobs again, you will notice they are backup successful.
Hope you enjoy this post.
Cary Sun
Twitter: @SifuSun
Web Site: carysun.com
Blog Site: checkyourlogs.net
Blog Site: gooddealmart.com
About Post Author