You can add the following types of storage to the Microsoft Windows server as a backup repository:

A local disk.

A directly attached disk-based storage (such as a USB hard drive).

SCSI/FC SAN LUN in case the server is connected to the SAN fabric.

1. Login to the Veeam Backup and replication manager server.
2. Open the Veeam Backup & Replication Console and click Connect.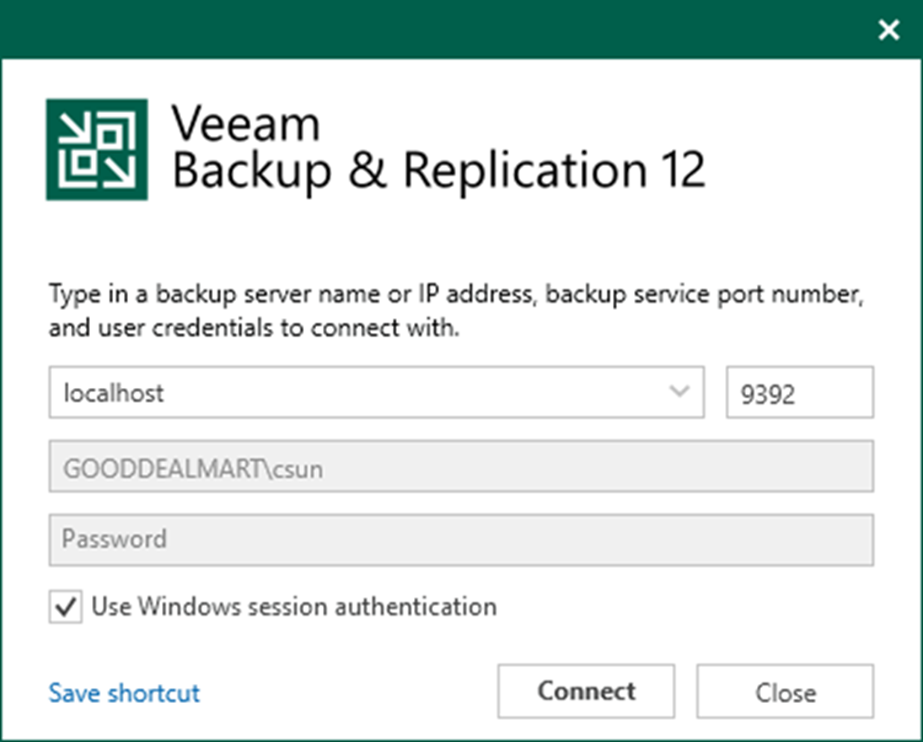 3. Select Backup Infrastructure on the Home page.

4. Select Backup Repositories on the Backup Infrastructure page.

5. Right-click Backup Repositories and select Add backup repository.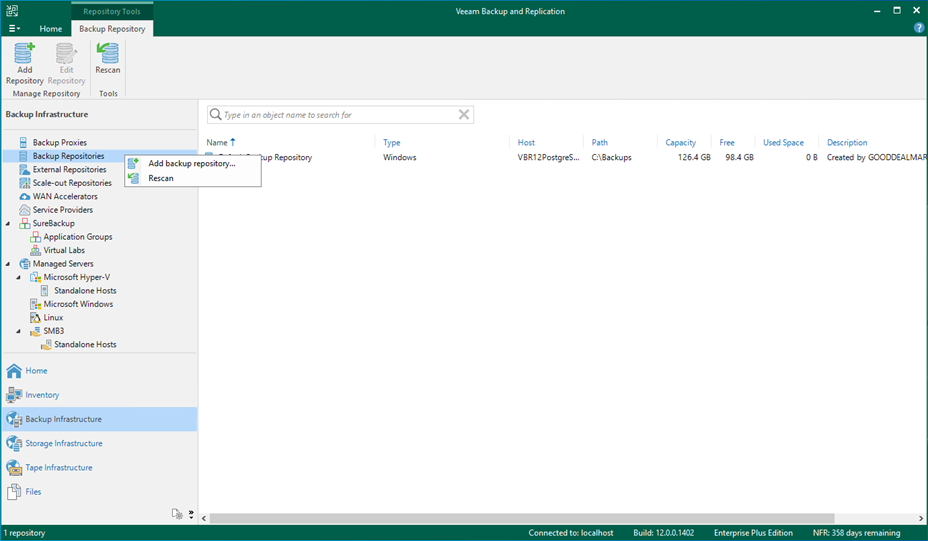 6. Select Direct attached storage on the Add Backup Repository page.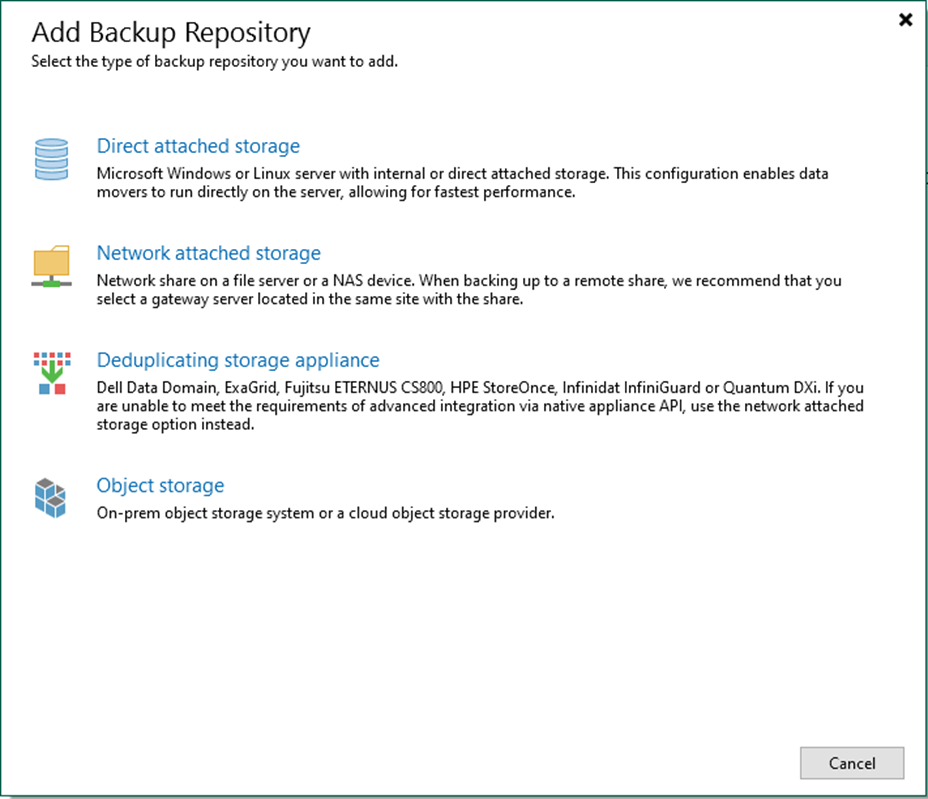 7. Select Microsoft Windows on the Direct Attached Storage page.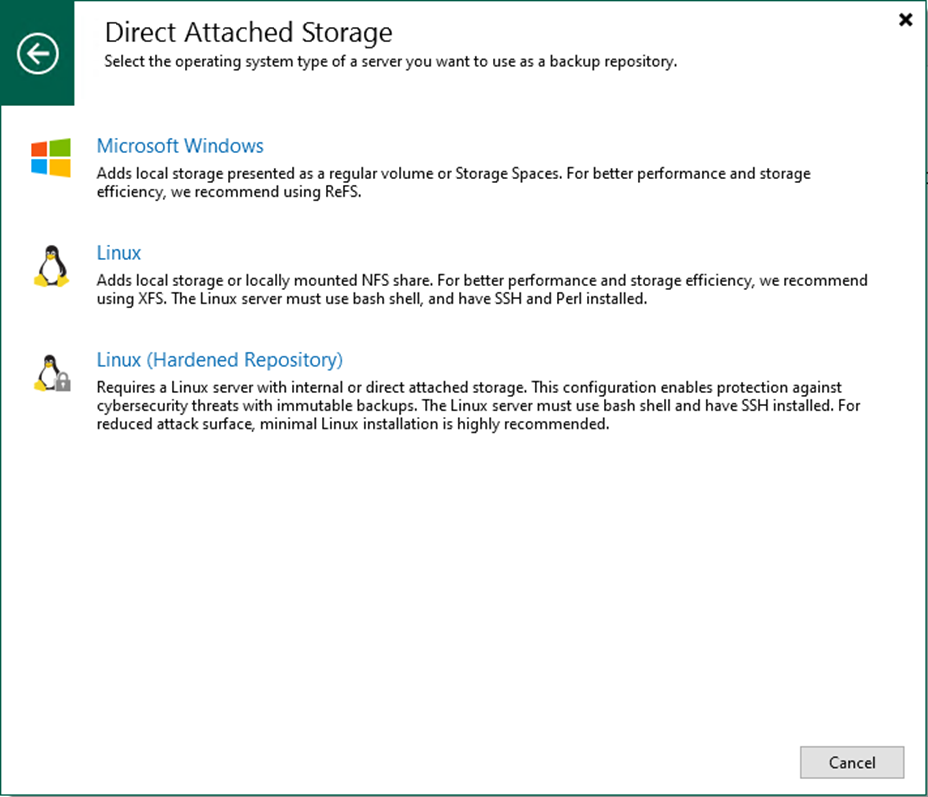 8. On the Name page, specify a Backup Repository name.

9. Give a brief description in the Description field for future reference and click Next.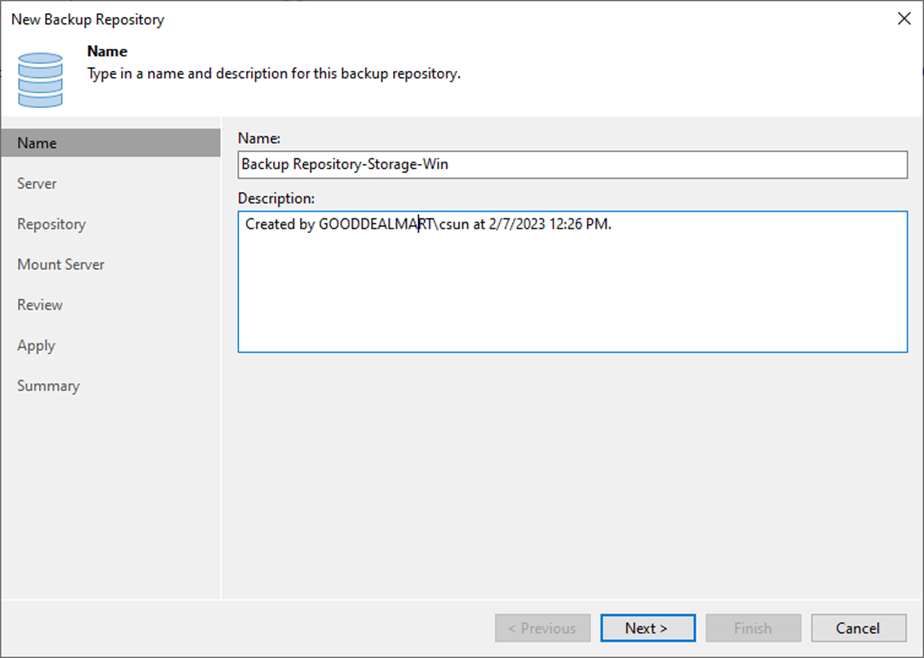 10. On the Server page, select the Microsoft Windows server from the Repository server drop-down list and click Populate.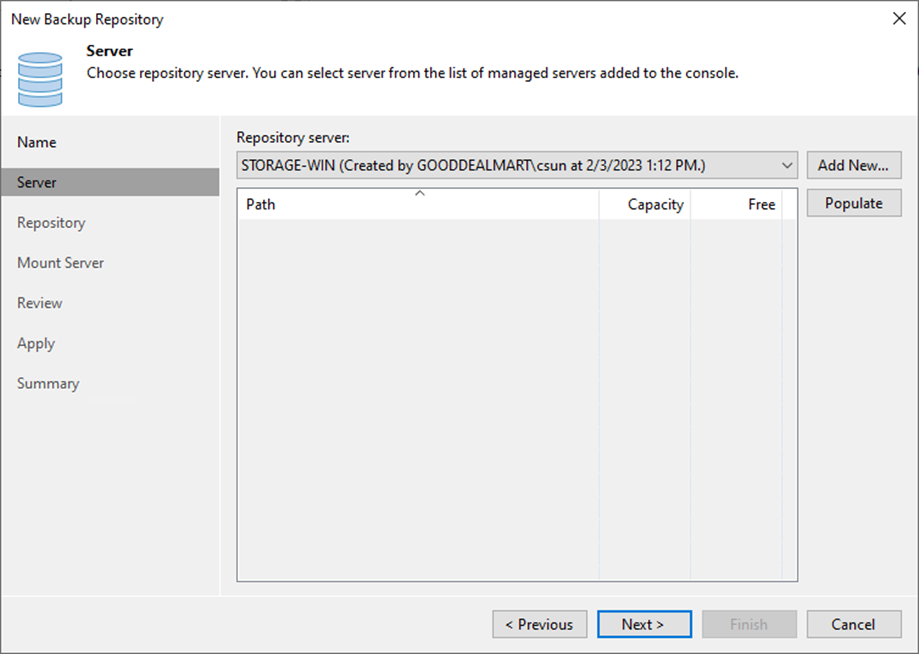 11. Select the disk and click Next.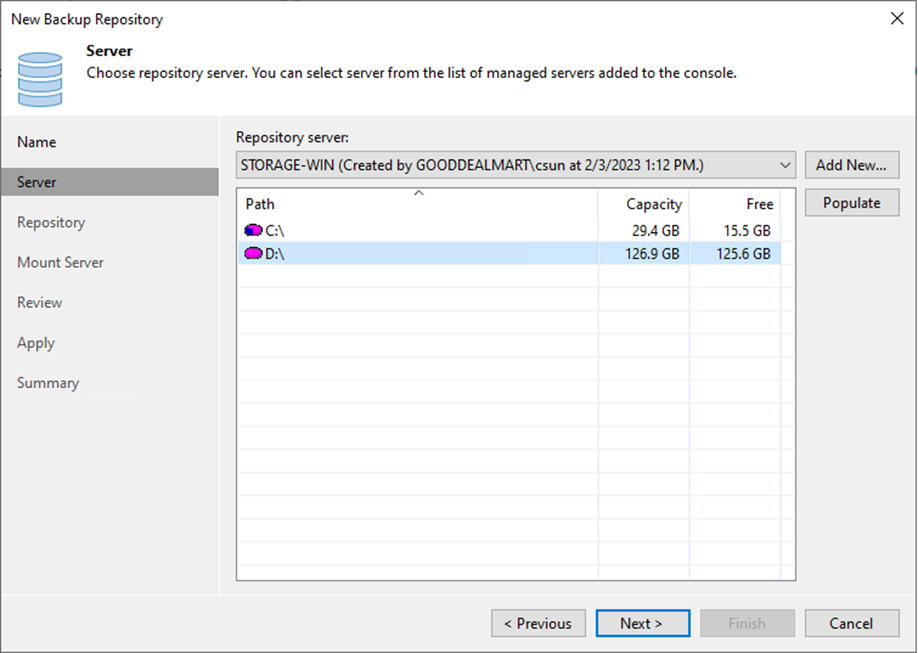 12. On the Repository page, click Populate to review the disk capacity and free space.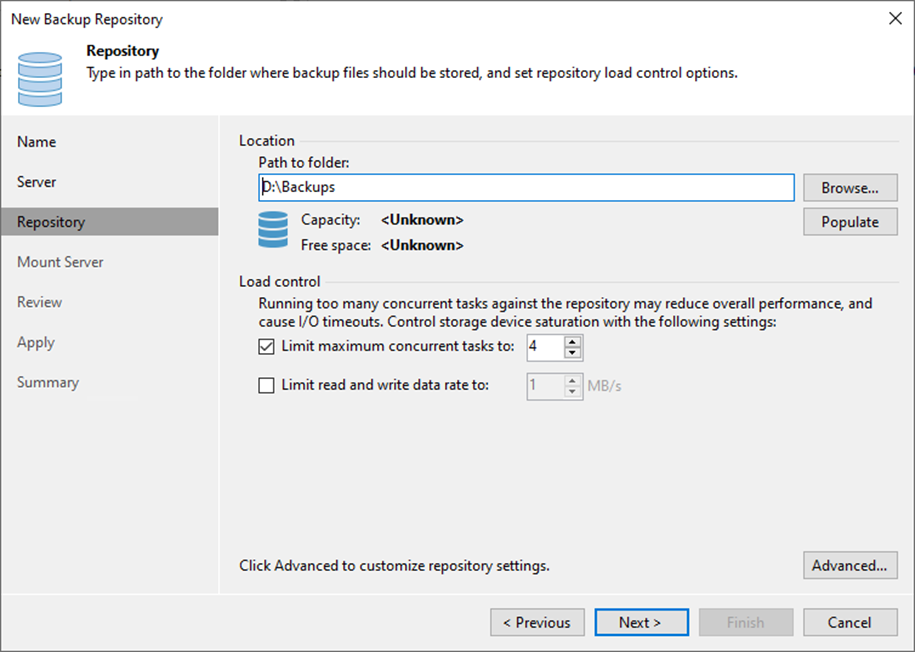 13. Use the Load control settings to manage the load on the backup repository and avoid storage I/O.

14. Click Advanced.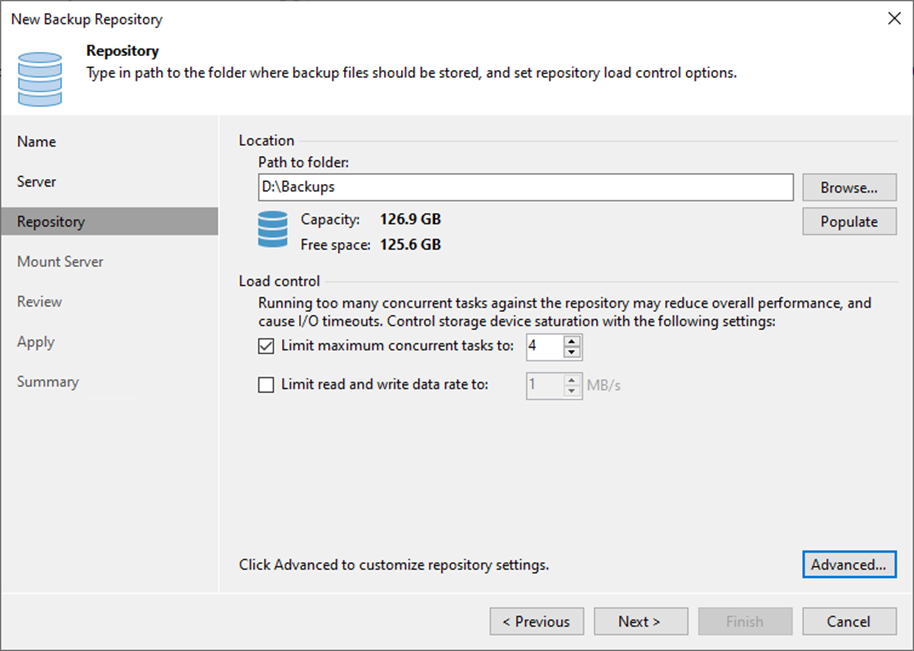 15. On the Storage Compatibility Settings, select Align backup file data blocks (recommended) checkbox.

16. Select Use per-machine backup files and click OK.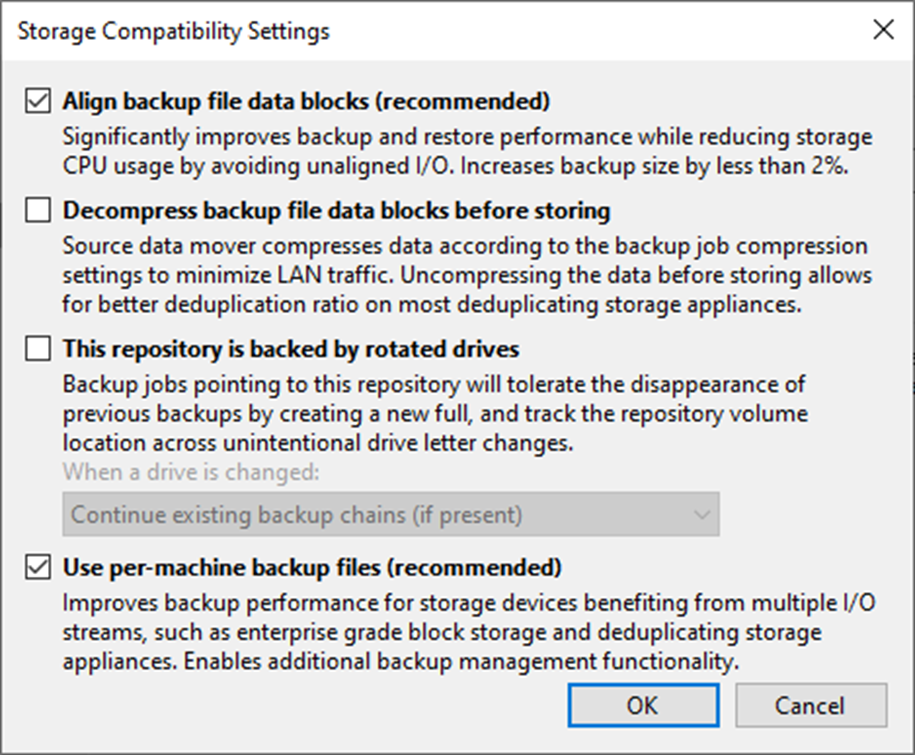 Note:

Select Decompress backup file data blocks before storing if you use a deduplicating storage feature or appliance.

17. Click Next on the Repository page.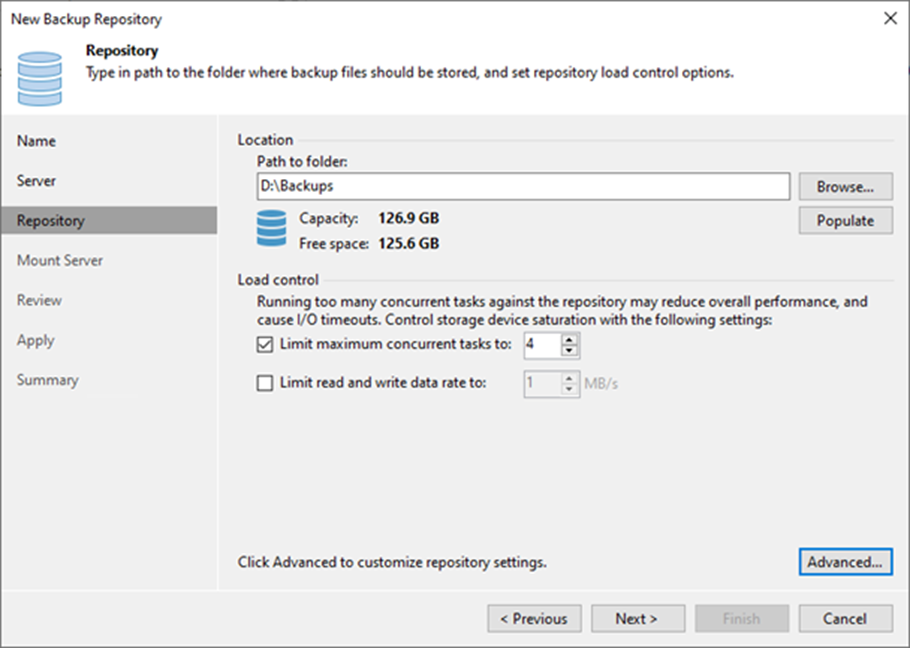 18. Select a mount server from the Mount server drop-down list on the Mount Server page.

19. Select a folder in the Instant recovery write cache folder field for writing cache during mount operations.

20. Unselect Enable vPower NFS service on the mount server because the vPower NFS service is not used for instant recovery to a Microsoft Hyper-V VM.

21. Click Next.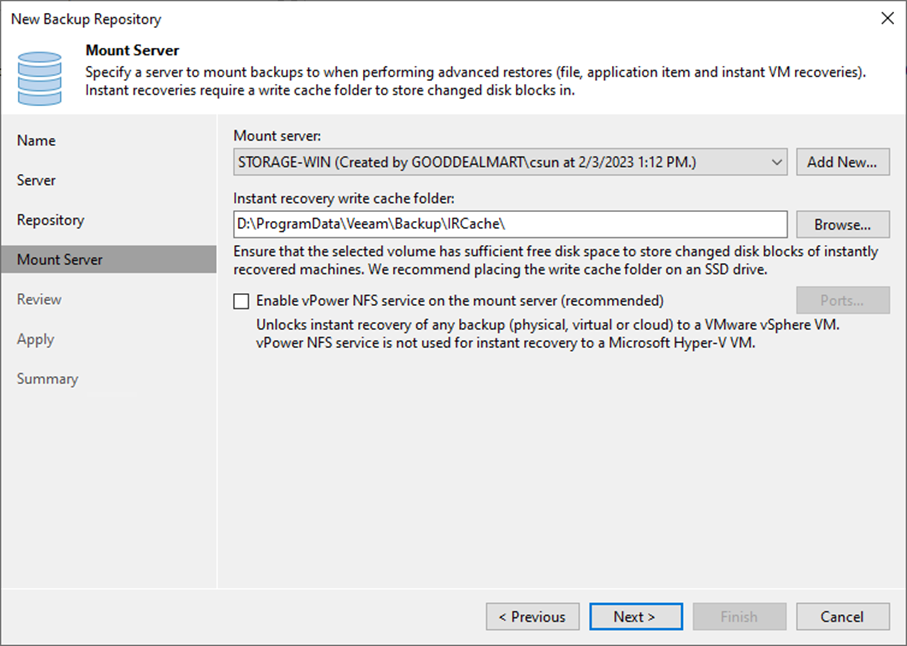 22. On the Review page, click Apply.

23. Select the Search the repository for existing backups and import them automatically checkbox if the backup repository contains backups previously created with Veeam Backup & Replication.

24. Select the Import guest file system index data to the catalog checkbox if the backup repository contains guest file system index files previously created by Veeam Backup & Replication.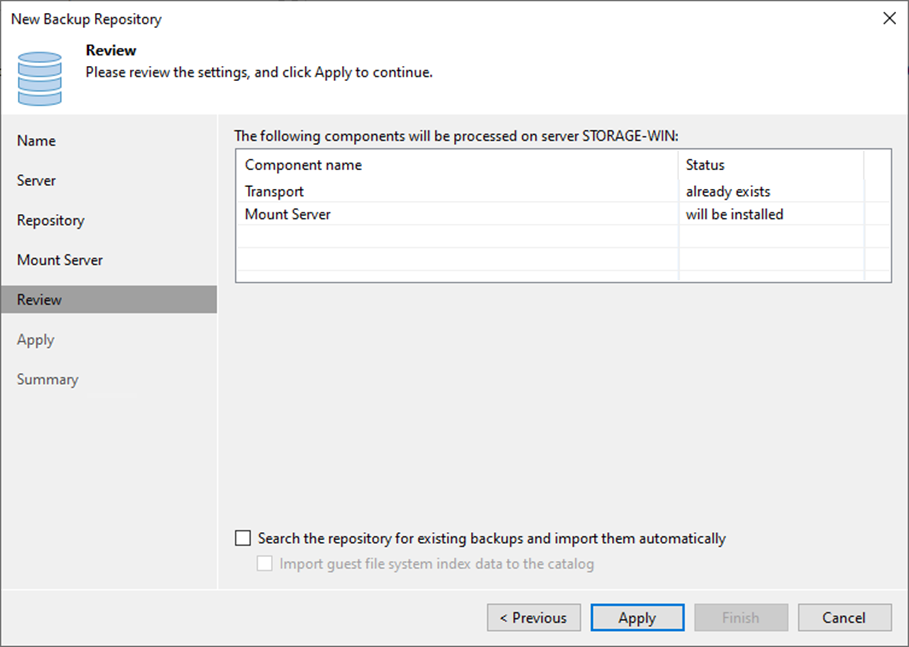 25. Click Next on the Apply page.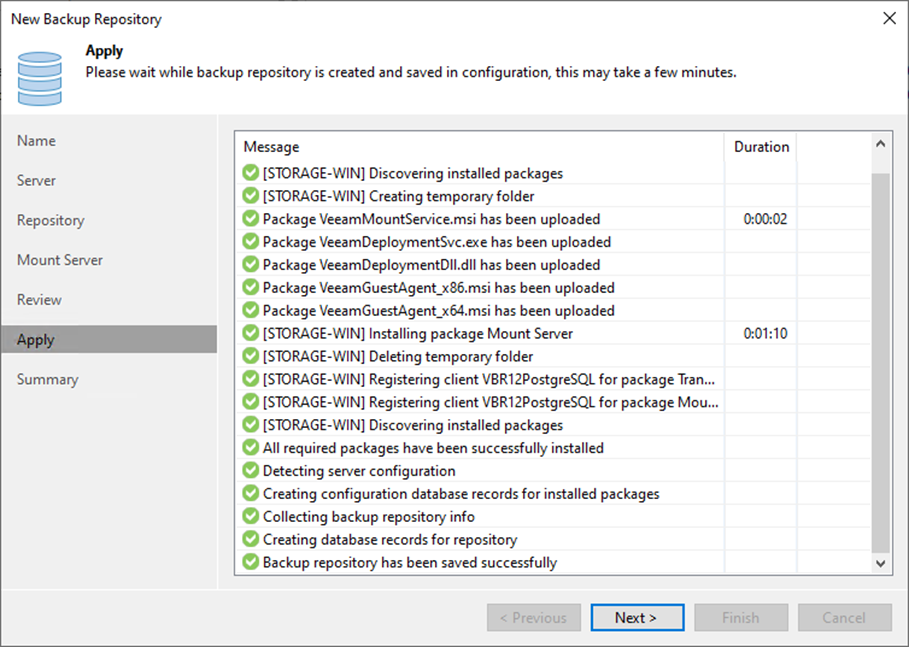 26. Click Finish on the Summary page.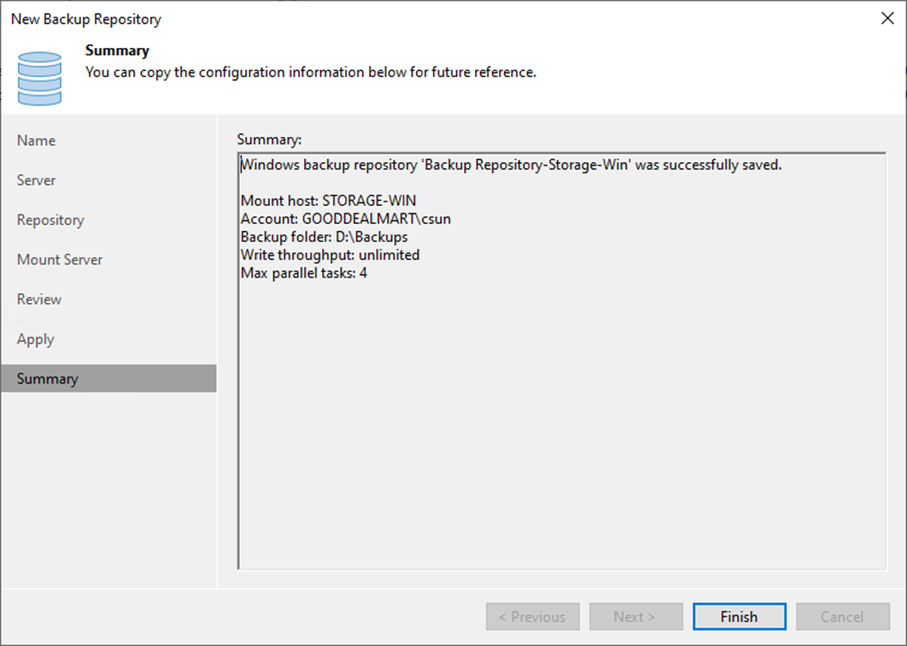 27. Verify that the new Backup Repository has been added.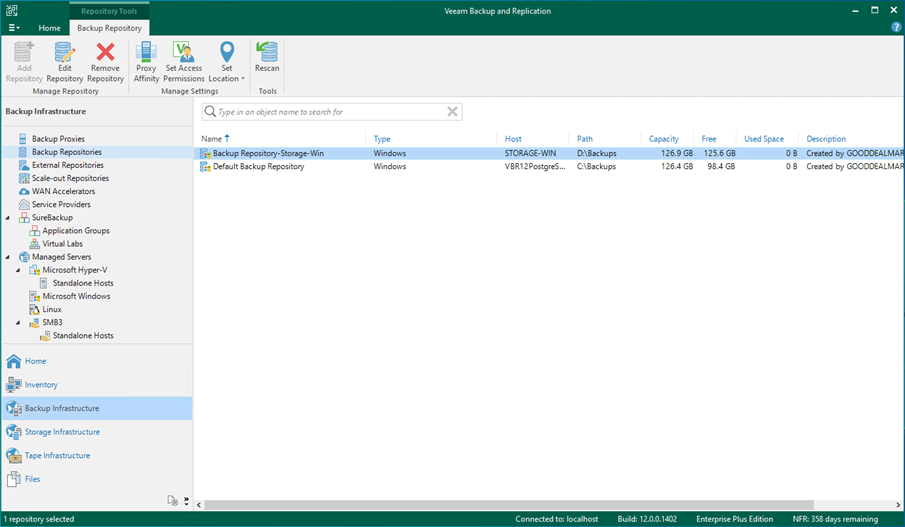 I hope you enjoy this post.
Cary Sun
Twitter: @SifuSun
Web Site: carysun.com
Blog Site: checkyourlogs.net
Blog Site: gooddealmart.com
About Post Author