Failing over a virtual machine to a disaster recovery site involves replicating the virtual machine and its data to the disaster recovery site and then activating the replicated copy in the event of a disaster or other disruptive event that renders the original virtual machine unavailable.

1. Login to the Veeam Backup and replication manager server.

2. Open the Veeam Backup & Replication Console and click Connect.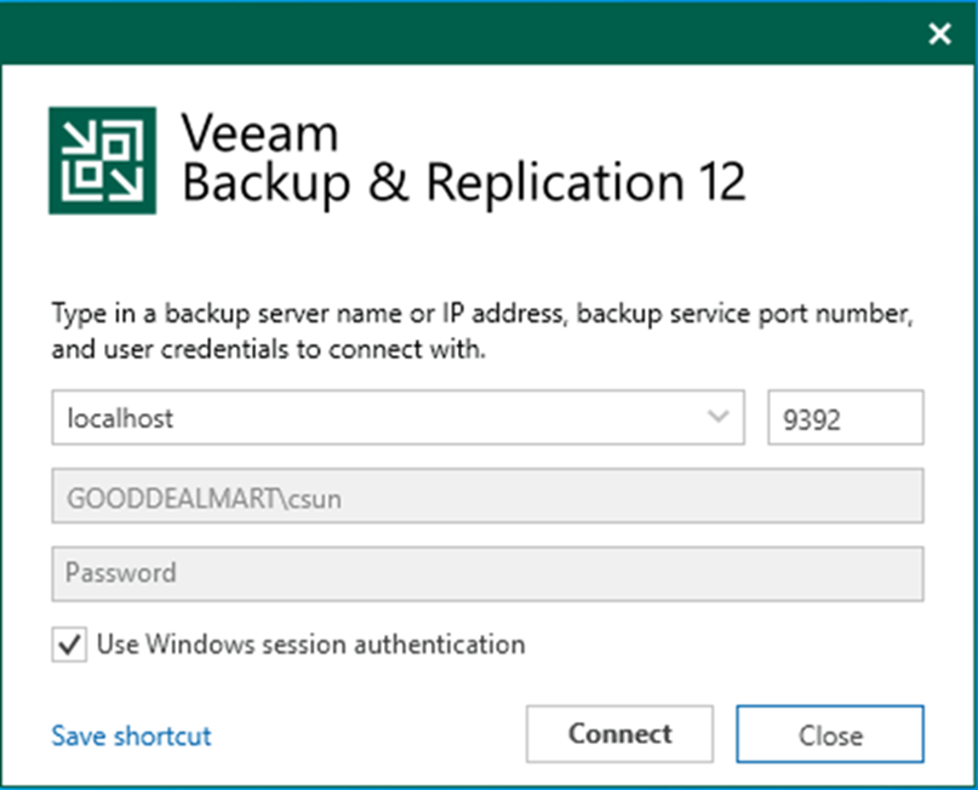 3. Enter the MFA Confirmation code and click Confirm.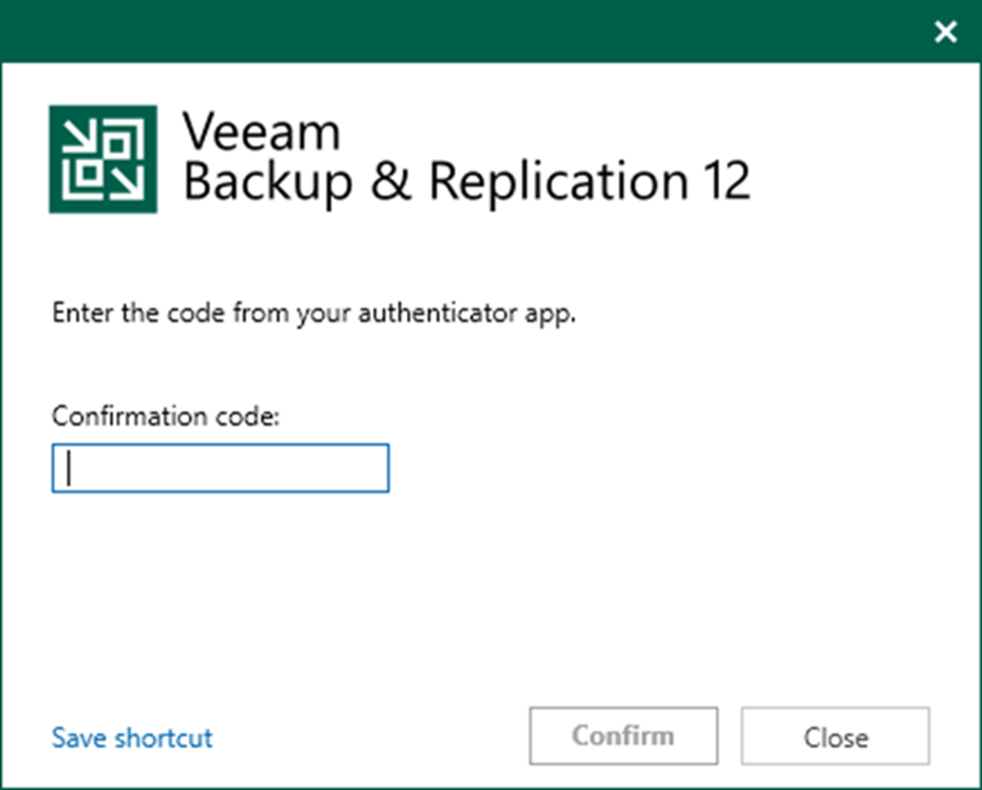 4. On the Home page, expand Replicas. Select Ready.

5. Right-click the virtual machine and select Failover now.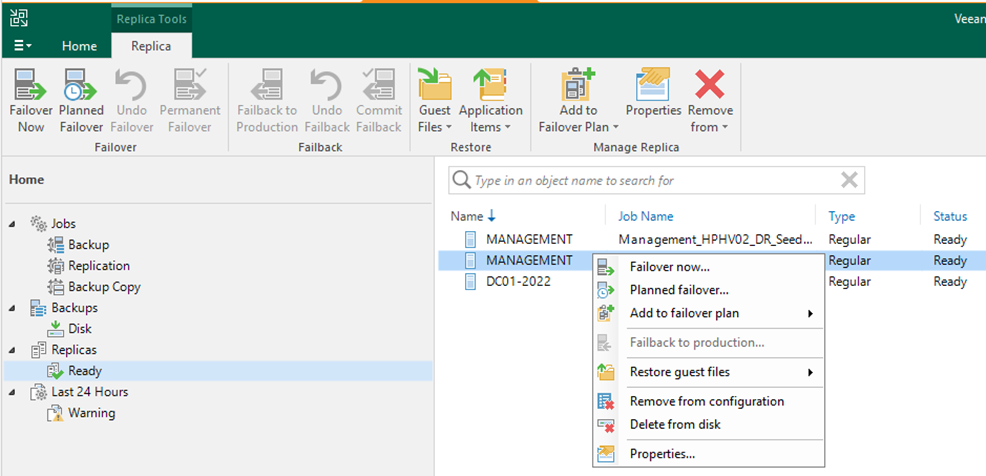 6. Select the virtual machine and click Point on the Virtual Machines page.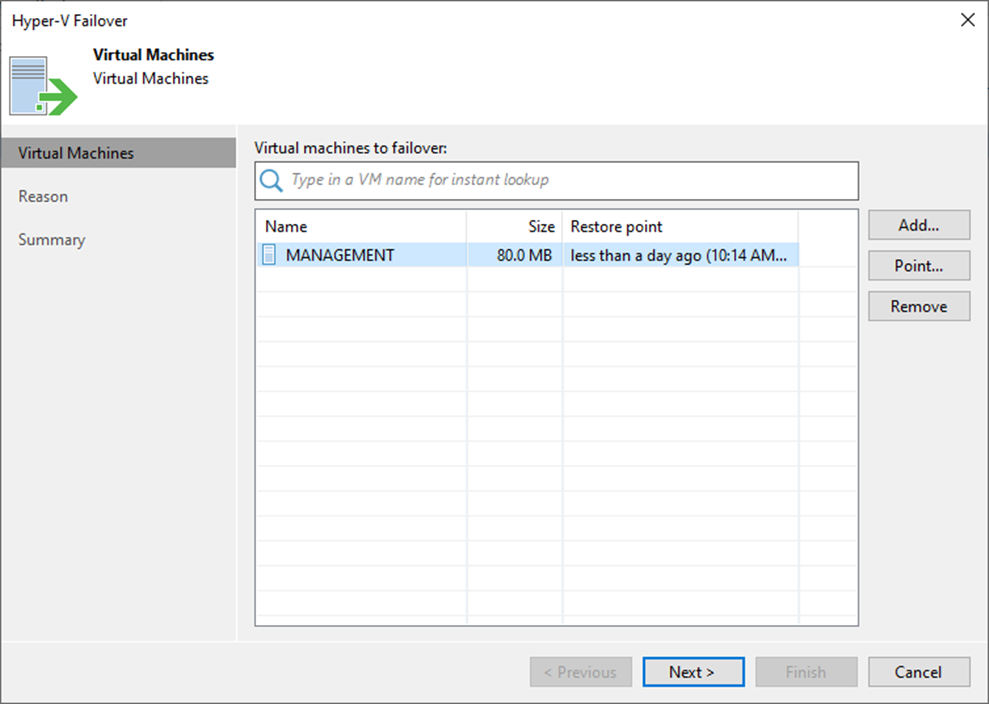 7. Expand the Job name on the Restore Point page, select the necessary restore point, and click OK.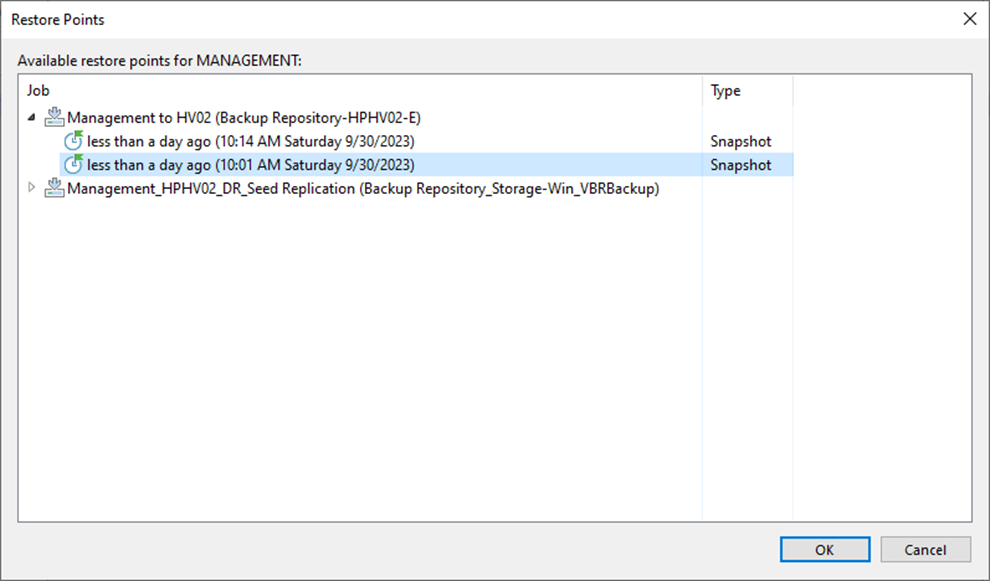 8. On the Virtual Machines page, click Next.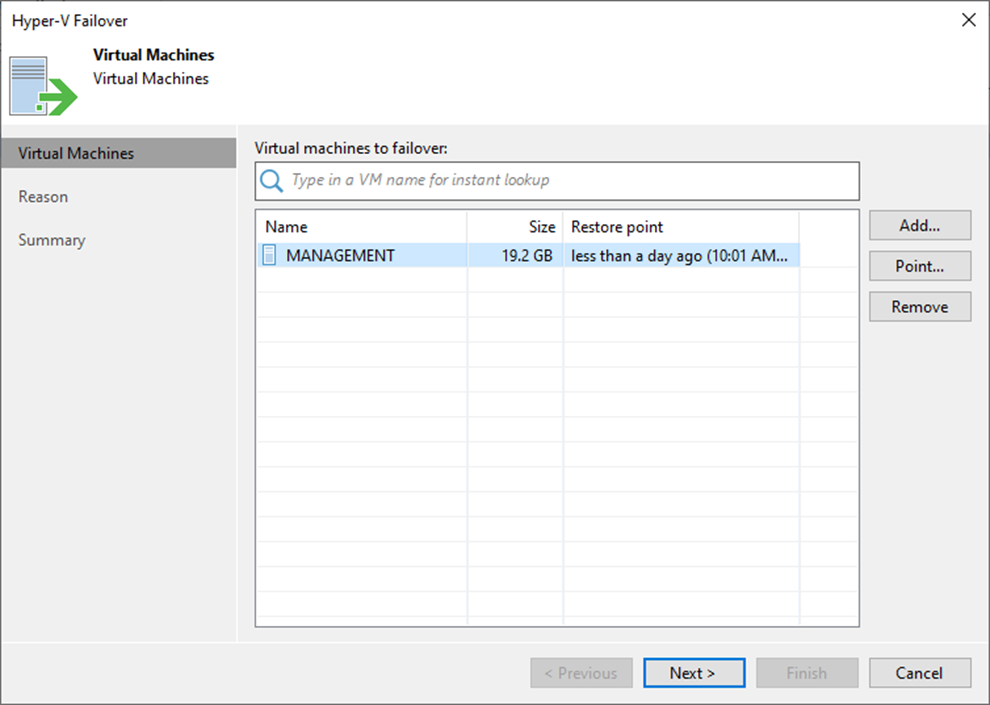 9. On the Reason page, the Restore reason, click Next.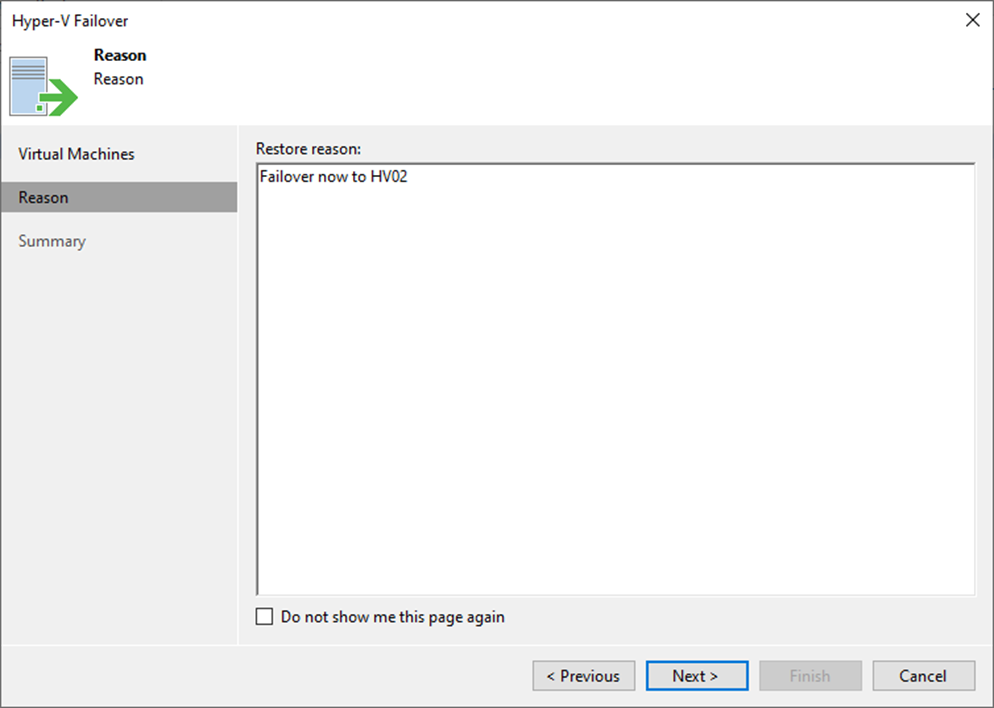 10. On the Summary page, click Finish.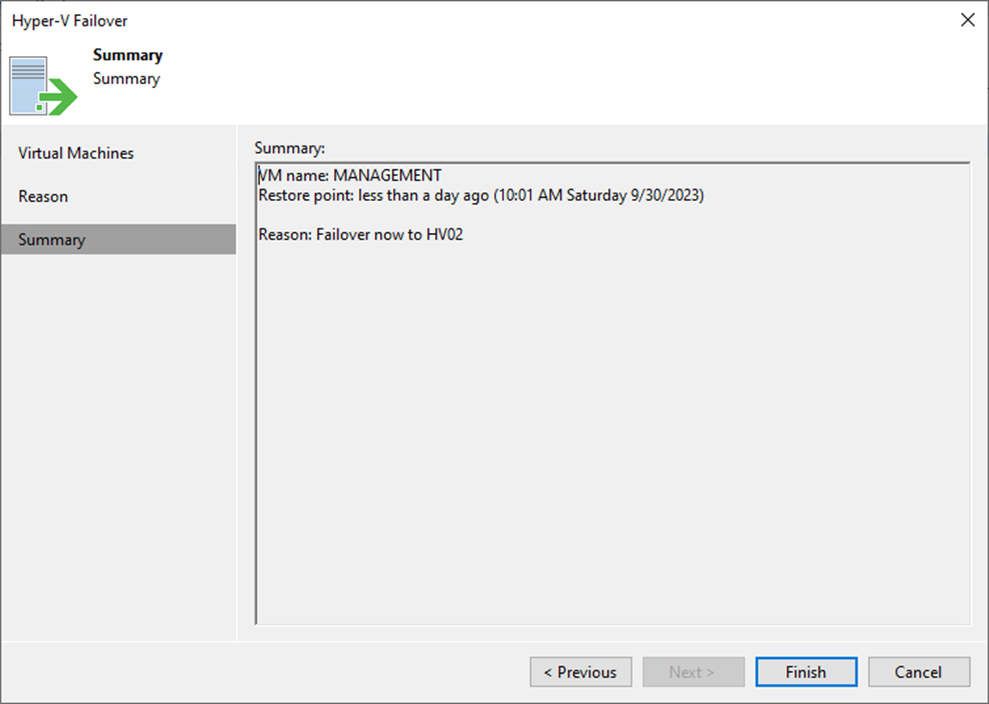 11. Select log on the Restore Session page, ensure the failover completed processes successfully, and click Closed.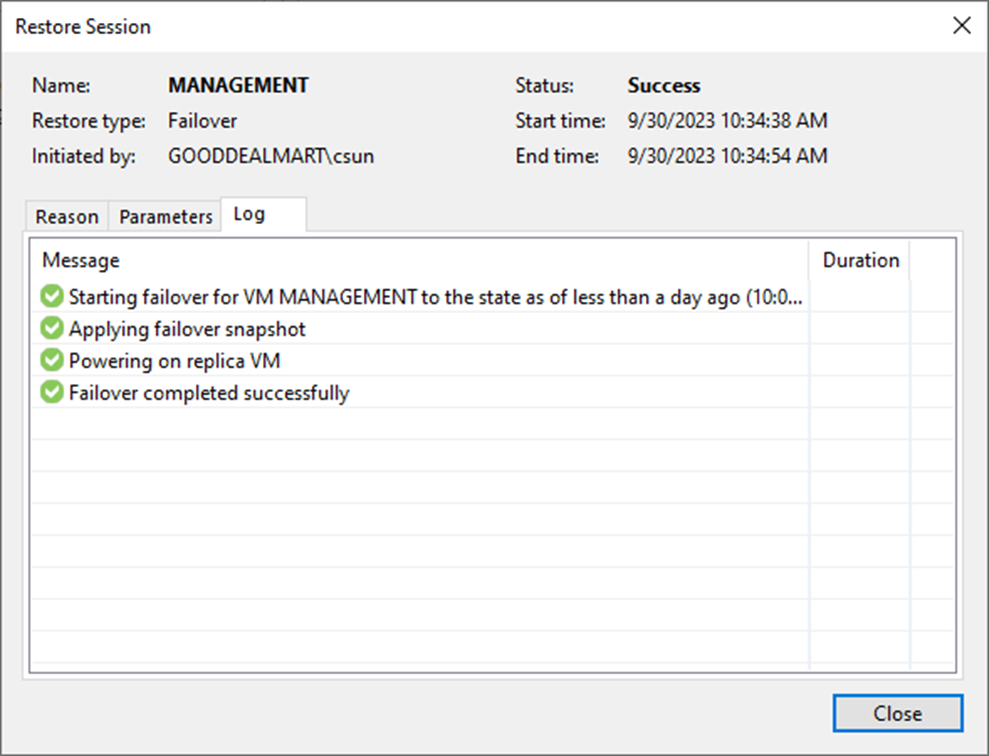 12. On the Home page, expend Replicas and select Active. The virtual machine status shows Failover.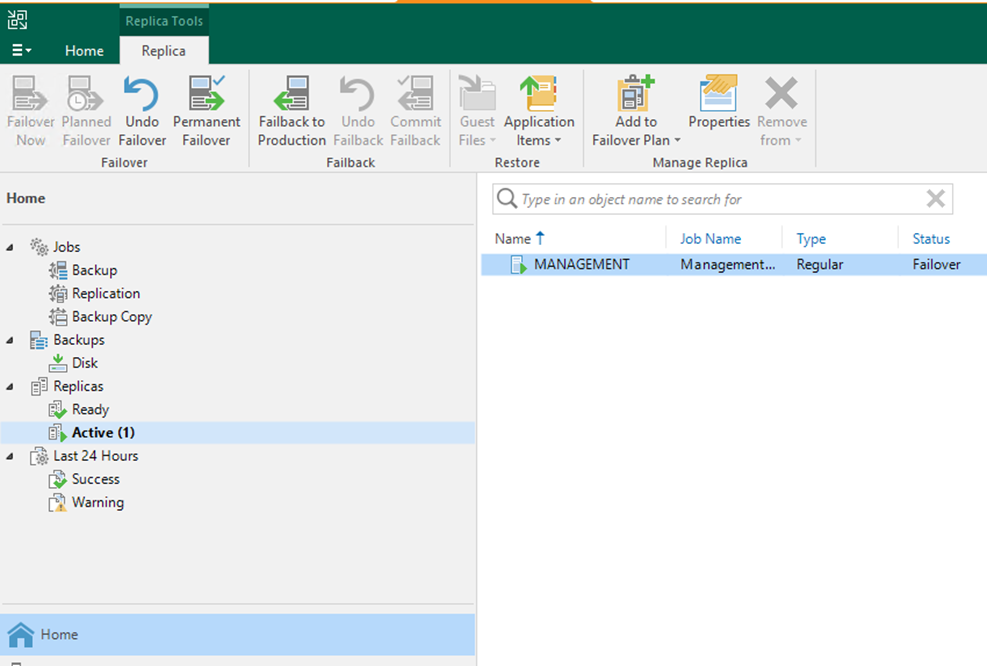 13. The Machine is failover and run on the DR Host now.


I hope you enjoy this post.
Cary Sun
Twitter: @SifuSun
Web Site: carysun.com
Blog Site: checkyourlogs.net
Blog Site: gooddealmart.com
About Post Author